Masterpieces of the Vatican & St. Peter's
Enjoy the splendor of the Vatican Museum, the Sistine Chapel and St. Peter's Basilica on our very small group tour!
See the world-famous collection of masterpieces, including the Sistine Chapel and St. Peter's Basilica. Walk in the superb square designed by Bernini Marvel at impressive works of art such as the Statue of Laocoön and His Sons and the Apollo del Belvedere.
Explore amazing rooms such as the Gallery of Tapestries, the Gallery of Maps and many more Stand in awe at Michelangelo's genius, the frescoed ceiling of the Sistine Chapel
Easy navigation through the vast collection spanning more than four miles of treasures
Focus given to the absolute must-sees and famous artworks, including the Sistine Chapel ceiling by Michelangelo
Visit the most magnificent church on earth, St Peter's
Included

Vatican Museum entry and reservation fees, small group guarantee, guide, audio headsets used when required.

Duration
3 Hours
Languages
English
Important information

All persons under 17 must present valid ID showing date of birth for entry into museums or full adult price will be charged.

Dress Code: Knees, shoulders and backs must be covered for entry into churches. Backpacks, large bags and long umbrellas are not permitted in the museum.

St Peter's: On occasions when there is the Papal Audience (usually Wednesdays), the group may not enter the Basilica. Your guide will provide instructions on how to visit free of charge at a later time on your own. Note: Tour not available on the 29th June for St Peter & St Paul feast day.Please note: All participants should bring a copy of photo ID showing date of birth in case required by Vatican security. Although we pre-reserve your Vatican Museum tickets, there may be a short wait before museum entry while your guide collects your tickets and audiosets. Certain rooms or courtyards or even the Basilica may be closed without warning by the Museum administration. If this happens, some sites may be substituted. No backpacks allowed - entry & exit points are different & far from each other - no storage possibility. New Vatican regulations require all participant names in advance. Please list all names in your party in the Notes section of the booking. You will also need to have identification on the day in case requested. Failure to comply may result in refusal of entry by security. The Vatican offers a separate path for wheelchairs; as such, anyone with a wheelchair wishing to participate in the Vatican tour must have a private tour.
Venue
Near the entrance of the Vatican Museum
Right in front of "Giuly's Cafè" in Rome
Via Santamaura, 3, Roma, RM, Italia
Offered by
ArtViva Tours
00192 - Roma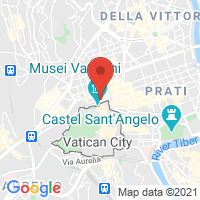 7 Reviews
| | |
| --- | --- |
| Overall rating | |
| Value | |
| Fun factor | |
Canceled Tour
I am awaiting news on my refund as the tour was canceled due to COVID-19
Thank you
by Frederic Mayer on 04/15/2020
Masterpieces of the Vatican & St. Peter's Tour
We were delighted to have a small group of 6 of which we were 4. We managed the crowds
comfortably and were impressed with how knowledgeable Rochelle was. In fact one of us who had previously had a private tour said she learned so much more with this passionate and energetic guide who made the spaces and art come alive with her descriptions. She timed the tour so we were able to see the changing of the Swiss Guard which was a special treat!
by Andra White on 10/21/2019
Guide was awesome! Too many tourists!
This was my third time to the Vatican but my last time was ten years ago and I was overwhelmed by the crowds of tourists and groups. I came to bring my daughter for her first time and wished I hadn't. The crowds were too much and it was very difficult to appreciate it. Our guide Patricia was terrific and very calm and patient with a few irate members in our group. My daughter and I really enjoyed meeting her and I am impressed with the quality of the tour guides that ArtViva work with. If you really want to do this tour I recommend a private very early morning one.
by Marie Vasic on 09/24/2019
More offers from this partner